Earlier this year, the government shutdown impacted vital funding to Prudence Crandall Center, high-lighting the importance of private donations to sustain the agency's vital services for victims of domestic violence. One local couple has decided to challenge others to join them in making that happen.
A generous board member and long-standing supporter of the agency, Lynn McArthur-Lefler and her husband Gary Lefler, have offered a "challenge" to jump-start the agency's annual fund-raising breakfast, Celebrating Hope. Through their $25,000 Leadership "Challenge", the couple will match the first-year gift of any new member of Prudence Crandall Center's Bright Futures Giving Society, in effect doubling these donations. The couple will also match other contributions of $1,000 or more, up to the $25,000 limit.
The Bright Futures Giving Society is currently comprised of 28 community members who pledge $1,000 a year or more (through monthly, quarterly or annual gifts) over five years, providing a vital foundation of annual support that is used to bridge funding gaps in services agency-wide.
According to Ms. Lefler, "Prudence Crandall Center's Bright Futures Giving Society gives the agency a critical foundation of private funding it can count on over time, to fill annual funding gaps and weather unexpected changes, like the shut-down. As the board development chair, I've seen first-hand the difference private contributions have made for the agency during challenging times. But we know we have more work to do."
"Gary and I are incredibly proud to support the work of Prudence Crandall Center, and want to do everything we can to make sure these life-saving services are there, always, for victims and children at their time of need," said Ms. Lefler. "We're grateful to be able to make this gift and hope others will be motivated by our match to double the impact of their gift this year, as well as be part of the celebration of the Leadership Challenge at this year's Celebrating Hope breakfast with us."
The Leflers' generosity and innovative challenge has already inspired several community members to join in. Through their challenge, the Leflers hope to raise $75,000 in total contributions to strengthen the agency's services now and in the future.
"Increasing private contributions has been a top priority for us over the last several years," said Barbara Damon, Prudence Crandall Center's executive director. "As a local, private nonprofit, we already need to raise 30% of our funding from our community each year, which can be a struggle. We know we have to re-double these efforts, so that we can build reserves to protect against any interruption in services."
Regarding the Leflers' challenge, Ms. Damon remarked, "Lynn's leadership as our development chair continues to make an incredible difference for us, making our agency stronger every year. We are deeply grateful for Lynn and Gary's personal commitment, and for the amazing inspiration they are providing to others through their Leadership Challenge gift this year. It's so wonderful that their challenge gift gives others the chance to join in and watch that total grow! We look forward to sharing the results at this year's breakfast, and celebrating with everyone who contributed."
This year's Celebrating Hope breakfast will be held Friday, May 31st, at the DoubleTree by Hilton in Bristol. The event's Presenting Sponsor is once again the Petit Family Foundation, which has generously sponsored the agency's signature fund-raising events for over a decade. For information about sponsorships or the Leflers' Leadership Challenge, please contact Carolyn Jasper, Development Director, at (860)259-3817 or cjasper@prudencecrandall.org.
To contribute, please click below: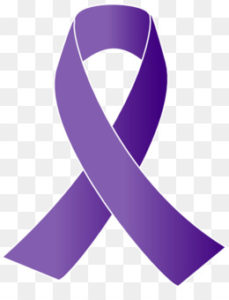 Read More