March 31, 2020


Dear Friends, 
During this time of isolation and social distancing, we will be reaching out to you
weekly via our e-newsletter so we can stay connected. This has certainly been a
challenging few weeks with more to come I'm sure…but we are bolstered by all of you!
Your passion for helping us meet the needs of those we serve is an inspires us all!
As you all know, home is not safe for everyone so our hearts and thoughts are with
those who are isolated in an abusive relationship at this time when anxiety is 
high for all of us. We remain committed to continuing our life-saving services – to
being there when a victim reaches out for help. As social distancing will be impacting our
fundraising efforts and those of other groups who so generously donate to us, I ask that,
if you are able, you consider donating to help us through this time by clicking here
to donate or by mailing your gift to 594 Burritt Street, New Britain, CT 06053.
Thank you for helping us navigate the changes and challenges we face each day
making safety, healing, and hope possible for the families and survivors at their
time of need. On behalf of the families, staff, and board of Prudence Crandall
Center, we send best wishes for the health & safety of you and your family. 
Barbara Damon
Executive Director
Our Frontline
Our emergency shelter remains open and functioning 24/7, with shelter staff
on-site and available to victims and families in need. This week, we had 31 residents
in our 22-bed shelter, and we've faced an increased need for shelter over the past
six months like never before. The strain on our staff and resources has been
unprecedented, and exacerbated in this time of community crisis. Yet our shelter 
staff are here, to provide understanding, comfort, support, and safety. 
Click here to view PCC Advocate Brittany Kennedy's video message for YOU, our community!
Heroes of Hope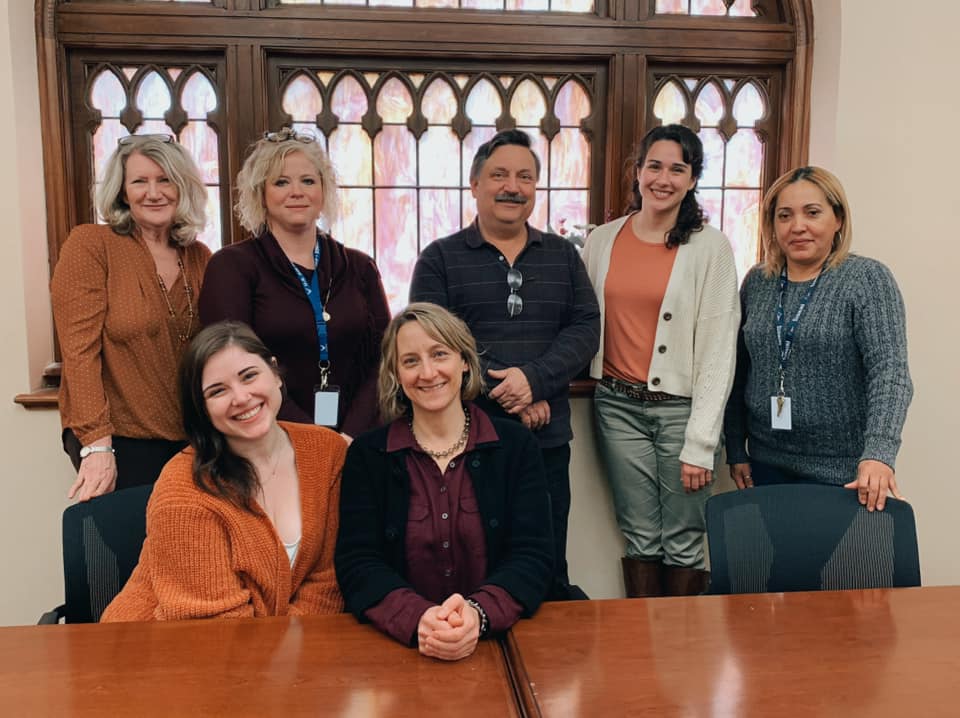 Last month, our friend Carl Ulatowski treated our staff to a pizza party
to thank us for our work. This week, Carl reached out again – as he does
monthly – to extend his encouragement during this very difficult time for 
us all. Carl's message demonstrates that we are stronger together – 
inspiring us with hope for a brighter future ahead!
"During these trying times, I am sending my best wishes to you, Barbara,
and all of the staff at Prudence Crandall. I hope all will come out of this
crisis healthy & thankful for continued good health. I also hope your
residents are blessed with good health. I will be mailing you a check in 
the next few days. Use it where you most need it. Stay safe and well.
Sincerely, Carl." 
Timehop Tuesday
We miss all of YOU – our caring community! So, we've pulled out our 
photo albums to reminisce, see your smiling faces, and stay
connected. This week's #TimehopTuesday goes out to two of our
incredible community partners, Bank of America & Liberty Bank!
We know our friends at both organizations continue to work hard during this crisis.
Like Carl's caring words, these pictures and memories fill us with HOPE!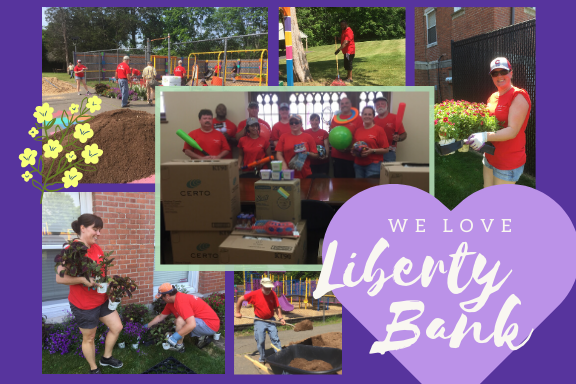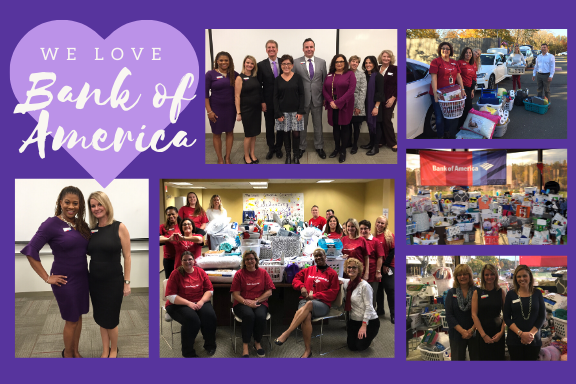 Need Help? Let's Talk.
Call the 24/7 free & confidential helpline. 
888-774-2900